• candle trends • holiday decor • home decor • home fragrance • home scents • natural home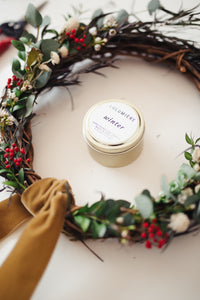 When it comes to autumn & winter home fragrance, lighting a candle makes perfect sense. A tiny bit of heat from the candle helps to warm up fragrance notes, while a flicker of light adds cozy ambience. Sugar & spice & everything nice. Traditional spices like cinnamon & clove are likely the first thoughts that come to mind when thinking about classic holiday scents. There is something nostalgic about combinations like Orange & Clove or Chai & Cinnamon. They work great in kitchen spaces because holiday meals tend to be heavier & windows stay closed. Lighting a candle is a...
---
• 2019 • candle trends • home fragrance • home fragrance trends • home scents • new products • spring • spring 2019 • summer • summer 2019 • trend report
As with clothing fashion, there are trends in home decor - including scent. Fragrance for the home has evolved over the years from strong vanilla type scents in the 80's to spiced potpourris in the 90's to linen/laundry perfumes in the 2000's and now back to a more nature-inspired home. For 2019 Spring + Summer, we have set aside our cozy holiday candles for a season-appropriate refresh in our newly "Tidied Up" homes. Here's a look at 3 big trends in home fragrance for Spring + Summer: Citrus. It's no surprise that citrus would top this list. While it might...